Organisation and funding
About us
NBB-Psy is a collaboration between the NBB and five Dutch university medical centres: UMC Utrecht (Prof René Kahn), VUmc & AMC Amsterdam (Prof Brenda Penninx en Prof Damiaan Denys), Radboudumc Nijmegen (Prof Jan Buitelaar) and Erasmus MC Rotterdam (Prof Sabine Bahn). In collaboration with multiple Dutch hospitals NBB-Psy could approach the participants of clinical cohorts with the request to consider brain donation. The NBB still supports several initiatives that promote research into psychiatric disorders. An example is 'Hoofdzaken', a Dutch national initiative pledging for a cross-disciplinary knowledge and innovation program on psychiatry and neurology.
NBB-Psy
To make NBB-Psy possible, in 2012, the NBB received a grant of 3.45 million Euros from the Netherlands Organisation for Scientific Research (NWO). With this grant the NBB and the five university medical centres have been working on a national infrastructure with the goal of collecting brain tissue for research purposes, from well-characterised donors with psychiatric diagnoses. A national donor campaign resulted in a surge of attention for the work of the NBB and interest from psychiatric patients as well as other potential donors (see page on Numbers). It also enabled us to characterise these donors extensively and make available microglia and induced pluripotent stem cells (iPSC's) for downstream analyses.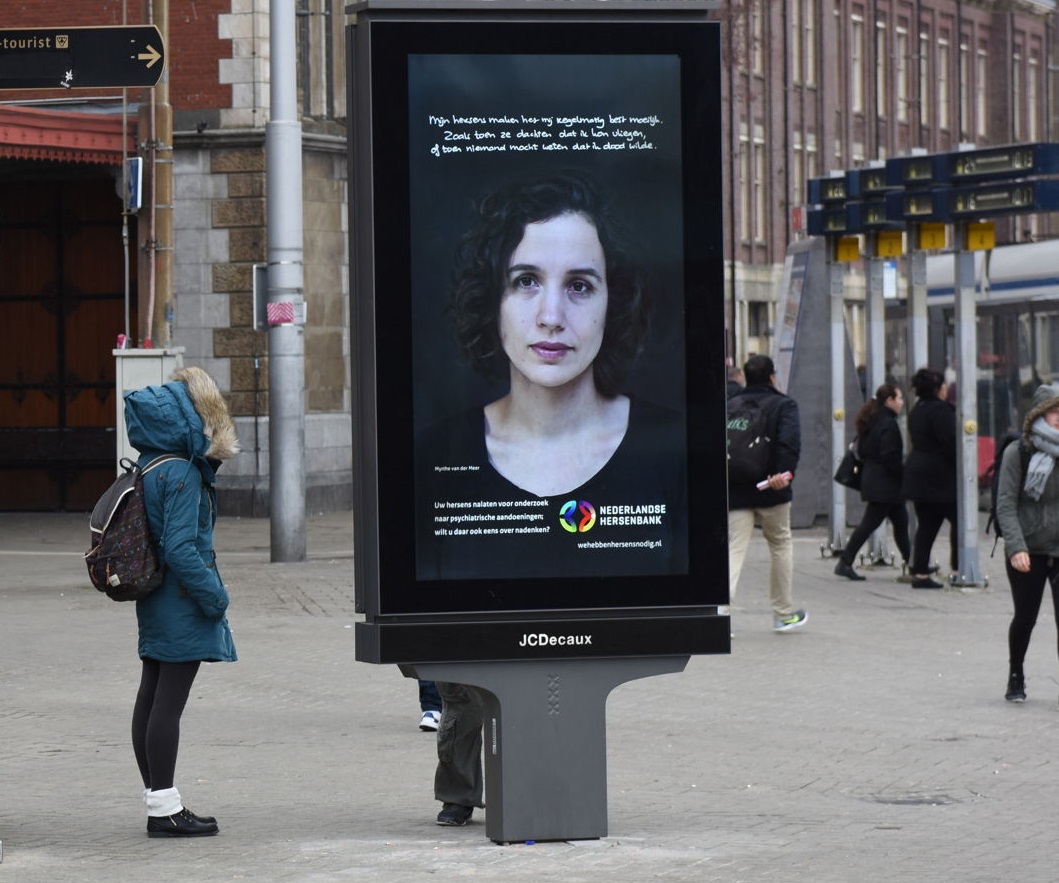 The NBB-Psy national donor campaign generated a surge of attention for brain donation.