Organization and funding
About us
NBB-MS is a cooperation between the NBB and the Neuroimmunology research group (IMM) of the Netherlands Institute for Neuroscience. The table below provides a quick overview of the activities, in short, of NBB and IMM within NBB-MS:
| | |
| --- | --- |
| | |
| | MS lesion characterization |
| | Assistance and advice for tissue selection |
| | Access to research data if appreciated by applicant (for co-authorship, read more) |
MS-Center
The NBB-MS is one of the MS-Centers in the Netherlands, where excellent MS-research is performed. To do so, these MS-Centers receive financial support from Stichting MS Research (MS Research Foundation).
NBB-MS has received €530.000 for a period of four years. This enables a researcher from the Neuroimmunology research group to continually characterize the MS tissue donated to the NBB and to guide MS tissue dissemination by advising tissue applicants on selecting tissue and donors.
In addition a NBB-MS Center Coordinator was appointed for specific assistance in the MS donor recruitment activities (e.g., lectures, and PR material) and coordination between the NBB, the Neuroimmunology research group and the Stichting MS Research, with the help of €12.500 from Stichting MS Research.
Over the past 8 years, grants from Stichting MS Research and de Vriendenloterij, enabled the Neuroimmunology research group to retrospectively characterize all MS tissue that had been dissected since the start of the NBB in 1990 (>3,000 blocks containing >7,500 MS lesions). This work was published in Acta Neuropathologica.1

1: Luchetti, S., Fransen, N. L., van Eden, C. G., Ramaglia, V., Mason, M., & Huitinga, I. (2018). Progressive multiple sclerosis patients show substantial lesion activity that correlates with clinical disease severity and sex: a retrospective autopsy cohort analysis. Acta Neuropathologica, 135(4), 511–528. http://doi.org/10.1007/s00401-018-1818-y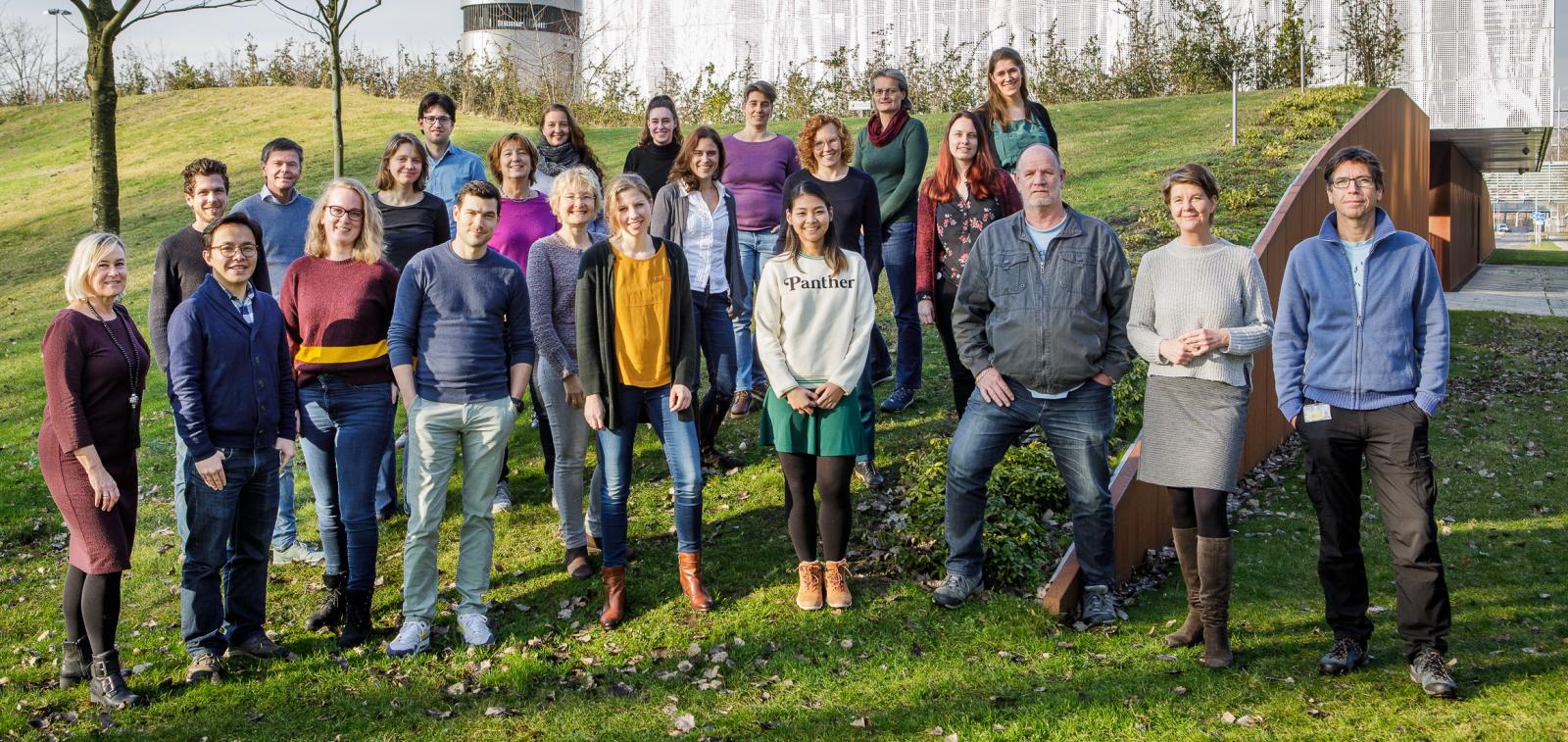 The NBB-MS team. Photograph by Paul Voorham, on behalf of Stichting MS Research (MS Research Foundation)